Globals' Ross Lord Synopsis Oak Island's past, present and future' but can First Nations Researcher Keith Ranville inspire Oak Island's treasure hunting popularity as he already done with his recent news about his Birch Island triangle theory: YOU TUBE Synopsis


Global National News Room: Oak Island--In Nova Scotia a once flourishing tourism industry is gradually dwindling, its down turn some blame on a lack of new attractions. How ever one small Island could soon change that? As Ross Lord explains that' not only that it comes with pirates and hidden treasure' the tourist are practically lined up already.

(Reporter Ross Lord)
For more than two centuries this small Nova Scotia Island has contained one of the greatest mysteries of the world the treasure pit of Oak Island.

(Oak Island Tourism Society)
The draw in is the mystery it's self, nobody knows for sure who buried what even indeed if there is anything buried underneath of Oak Island. Since 1795 people being trying to discover oh' well what is the mystery of Oak Island?




(Reporter Ross Lord)
Getting to the bottom of the treasure pit has proven impossible, in two hundred years of digging they encountered Oak log platforms every ten feet or so' too the thirty foot level, down deeper multiple layers of charcoal, putty and coconut fiber. Beneath that another platform, then layers of wood and iron. Throw in a man made flooding system and it is no wonder at least six men have died and several fortunes have being lost trying to obtain proof.

(Lady In Car)
It's a just amazing like however they did that, that long ago and why they would do it and what would they would be there for anybody to see or touch?
(Reporter Ross Lord)
Among the artifacts retrieved tons of coconut fiber a fruit grown in warm weather, the fiber strengthens the theory the famous pirate Captain kidd buried a plundered treasure here.

(Father and son Zack)
Zack is reading a book on um'' Oak Island and the mystery around it, he wanted to discover more?

(Reporter Ross Lord)
But visitors get a rude awakening' privately owned by two treasure hunters the island has bein off limits to the general public for the past ten years. Now the the owners have giving up there dreams of finding the treasure, there selling Oak Island. Those who want Oak Island opened up' say its a tourism gold mine in the making, weather there is a treasure or not. And this is a region that is suffering from a recent down turn in tourism.

(Oak Island Tourism Society)
We had a visibility study ah' done this year finished this year, that told us that we can attract conservatively eighty thousand people a year to Oak Island if we had a very well done tourist attraction here.

(Reporter Ross Lord)
It gives new hope to a enduring mystery the possible pirates booty that could result in a tourism treasure.

(Tourist Man)
I never seen it, but I heard a lot about it and' I would like to see it?

(Reporter Ross Lord)
In Western Shore Nova Scotia, this is Global National' Ross Lord reporting.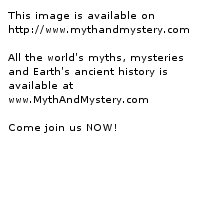 Canadian First Nations Keith Ranville's Latest Oak Island Discovery The Birch Island Treasure Triangle.

Transcript Done by First Nations Researcher Keith Ranville for the hearing impaired & Research
PRESS HERE TO DONATED



Sincere Thanks
First Nations Oak Island ResearcherKeith Ranville
keith_ranville@hotmail.com
UP TO DATE LEADING CANADIAN EXCLUSIVE OAK ISLAND MONEY PIT TREASURE MYSTERY TREASURE HUNTING NEWS/RESEARCH/DISCOVERIES/THEORIES
http://oakislandtreasurenewsarchives.blogspot.com/