Keith Ranville "World's Greatest Treasure Hunter - Explorer" Vancouver B.C/Halifax N.S AKA for producing the latest Oak/Birch Island treasure research news media/theories/discoveries/Canadian First Nations Heritage research Studies.
Tuesday, June 29, 2010
The
zodiac killers emblem looks to be his rossetta stone to his multi symbol encryption?

-Keith Ranville
keith_ranville@hotmail.com
Posted by

Keith Ranville
at 11:36 PM


News -
Roswell has long been associated with a famous ufo alien crash but does it have a connection to the oak island mystery, triangle wise? Birch Islands triangle also has been recently discovered through using satilite technology same as to these newly found triangles found in roswell's landscape?
mysteriously found triangles found in roswell - Birch island is as equally intriguing, what kind of message is going on here?
Roswell Triangle on Google?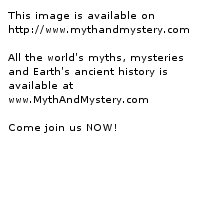 Birch Island Triangle
Keith Ranville Native Research
keith_ranville@hotmail.com
http://oakislandtreasurenewsarchives.blogspot.com/
Posted by

Keith Ranville
at 8:14 PM


Monday, June 28, 2010



U.S stargate program did or does it exist, A look into the future may have been useful in the case of 911's terror attack on america? If so the stop of 911 did happen how would our lives be today? And if the u.s used a stargate program for the stop of 911 in new york city by using a phenomenal futuristic psychic development made by the u.s government.

Lets just say if there was prevention to of 911 terror attack by using supernatural abilities, then there would be a chance we would create a parallell universe from this now life to with a life that would of been. Conspiracies arise from the 911 terror attack in the u.s mostly against the u.s government, just mainly on how it has handled during such unfortunate event.

There is no time, to play around with time.


- Keith Ranville


keith_ranville@hotmail.com
Posted by

Keith Ranville
at 1:08 PM


Blog Archive

Canadian Cree First Nations Leading Oak Island Treasure Hunter/Researcher
Vancouver, British Columbia, Canada
Keith Ranville: Read my historical research credits for descriptively translating the Money pit symbols and for ciphering the Oak Island stone triangle that lead to discovering Oak Island's latest discovery the Birch Island treasure triangle for more information on Oak Islands exclusive new research theories/discoveries and treasure news concerning new methods on solving the Oak Island treasure mystery please view this site it's about a Canadian Heritage project. Cree First Nations Shamanistic Oak Island Treasure Hunter/Researcher (keith_ranville@hotmail.com)
View my complete profile